Our Mission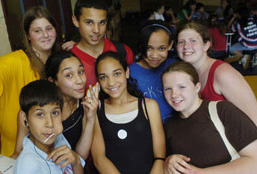 Grant Program Policy
The Norwin S. and Elizabeth N. Bean Foundation is a general purpose charitable foundation which awards grants in the fields of arts and humanities, education, environment, health, human services, and public benefit. Grant support is allocated to Manchester and Amherst organizations based on the relative population size of the two communities. Approximately 90% is spent on Manchester projects and 10% in Amherst.
Generally, at least two-thirds of available funds are awarded as grants for programs undertaken by nonprofit organizations and public agencies. The remaining one-third is allocated for capital needs, including acquisition of equipment and renovation or construction of facilities.
Operating support grants are not made to ongoing programs, nor are grants made to eliminate previously incurred deficits.
Short-term operating support may be provided to new organizations or for new program initiatives of established organizations. Generally, grants are provided for expenditure over a period of one year.