About Us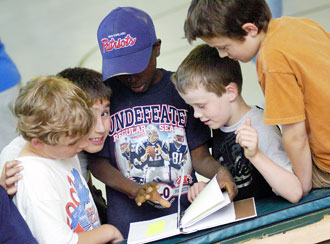 The Norwin S. and Elizabeth N. Bean Foundation awards grants in the communities of Manchester and Amherst, New Hampshire. Approximately 90% of the awards go to Manchester and 10% to Amherst.
Project applications are sought from organizations which have defined a significant problem or opportunity in their field, have a well-planned approach to addressing the issue, and have skilled professional and voluntary leadership. Grants are made in the fields of arts and humanities, education, environment, health, human services, and public benefit. Decisions on grant applications are made by the Foundation's seven trustees.
In addition to general grants, the Bean Foundation awards Educational Enhancement Mini-Grants to support creative projects that build upon or expand classroom curriculum, offer new opportunities to students through co-curricular activities, or address issues of health and wellness in the school setting. Educational Enhancement Grants are made to teachers and staff in the Manchester and Amherst public schools.